Chinese goose swimming across the lake.
These might be siblings.
Drip.
The male anhinga is showing off in front of the goose. The goose is not paying attention.
There's a small flock of chinese geese that live at Crescent Lake Park in St. Petersburg. I think there were only four a few years ago but they keep breeding. And chinese geese are known for good breeding. They look pretty and graceful from far away but can be very aggressive if you get close to them without food. People feed them so they are used to being fed and if you walk by them too close on the sidewalk they come running looking for food. The morning I was there, they were in the water the entire time. Floating around close to shore so they didn't come honking at me.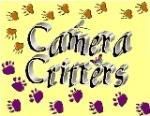 Camera Critters